Residents of Omaha, NE have always known how great a city it is, and as more people discover the Gateway to the West, they're more than happy to share the love. After all, there are more than enough well-paying jobs, buzzy new restaurants, cool craft breweries, amazing business opportunities, and fun things to do around town. Omaha has all the perks of a large city, but without the busyness or the high price tag!
8 Reasons to Move to Omaha, NE
1) Low Cost of Living, High Quality of Life
Omaha delivers a fantastic quality of life at a relatively low cost of living. Residents enjoy a cost of living of about 10 points less than the national average, primarily driven by more affordable home prices. Omahans save more of their hard-earned money, so they can enjoy the other top reasons to move to Omaha, listed below!
2) Dining Scene
You may be familiar with Omaha's famous steaks and burgers, but did you know that the city has a burgeoning culinary scene and was a pioneer in the farm-to-table movement? Whether you love comforting classics or you're into innovative cuisine, you can find it (and probably a few variations of it) here in Omaha.
3) Craft Beer
The craft beer scene is exploding everywhere, and Omaha is no exception. There's always a brewery within a few minutes of wherever you are in the city — perfect for grabbing an after-work brew or getting together with friends. Ask for a neighbor's favorite recommendation, or check out this complete listing of local breweries and pick your own.
4) Great for Careers and Small Business
Large companies like Berkshire Hathaway and Union Pacific are headquartered in Omaha because of the lower costs, more office space, and young talent found here (Omaha has been named a top city for Millennials). It is also one of the top cities in the nation for finance, with companies like Mutual of Omaha, First National Bank, TD Ameritrade, and PayPal with offices here. It's no surprise that Nebraska has the lowest unemployment rate in the country at 1.7%.  
Omaha is also a great place to start a business. With accelerators like The Startup Collaborative, Watts Accelerator, and The Start Center, you're sure to get all the support, resources, and ideas you need.
5) Great Place to Raise a Family
With great school choices, affordable new homes, easy commutes, and low crime, Omaha is a desirable place to raise a family. The city also experiences all four seasons, which means kids will have a blast at waterparks in the summer, and sledding down hills in the winters. There are also a ton of kid-friendly activities all year long. Take the entire family for a day of fun at the Henry Doorly Zoo & Aquarium, Mahoney State Park, Omaha Children's Museum, and so many more places.
6) Get Anywhere in 20 Minutes
Omaha may be a thriving and growing city, but its footprint is quite navigable. You can get from one side of town to the other in 20 minutes, and there's hardly any traffic to speak of. Or, if driving just isn't your thing, park in neighborhoods like downtown's Old Market and enjoy a day of strolling, shopping, dining, and sightseeing. 
7) Midwestern Charm
The one thing you'll find in abundance in Omaha is that famous Midwestern charm. Yes, people here are friendly, helpful, and polite! Just about everyone — from your neighbor to your grocery store clerk — is willing to help out or give recommendations, or just spark up a friendly conversation. Omaha was named one of the top 25 Most Caring Cities by WalletHub, and once you live here, it's so easy to agree. 
8) Beautiful New Homes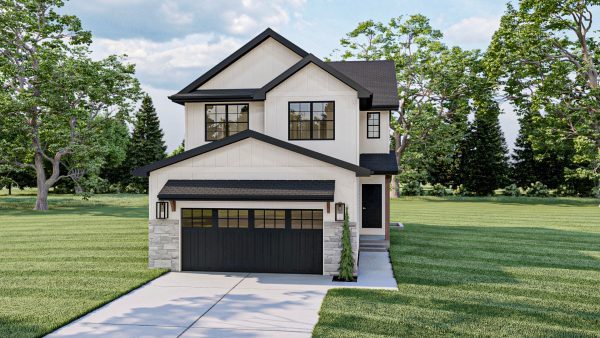 Whether you're looking for the ease and convenience of a single-story home, a spacious two-story home with all the rooms you need, or simply a brand new home that's affordable, The Home Company has options throughout the Greater Omaha area. Whether you want to build new in 2022, or buy an available home, we've got modern floorplans in the most desirable neighborhoods in town. 
For more information about building or buying a new home in Omaha, please reach out to our New Home Concierge. We can't wait to welcome you home to Omaha!