You've decided to build a new home in Omaha, but finding the right builder may seem a little confusing and overwhelming. How do you know if you're going in the right direction, or if you've found the right builder for the job? One way is to ask lots of questions about the things that are important to you, and make sure their answers are in alignment with your goals, expectations, and timeline. The other is the make sure they check each of the three following boxes!
How to Choose a New Home Builder
1) Open & Direct Communication
We listed this first for a reason — communication is everything! Because building a home is such a complex process, builders can avoid all kinds of misunderstandings by simply communicating — often and with clarity. At The Home Company, we prioritize communication in a number of ways:
Construction Updates: Your Home Company sales agent will send you emails with everything that was completed on your home, what's coming up, reminders of important dates and deadlines, and any information that's needed from you. You're always in the loop and never have to guess where you are in the process. If something doesn't look right, there are no hurdles to jump — simply call or email your Home Company sales agent directly with any questions or concerns.
Access to Key People: While your new home representative is a reliable liaison between you and all the key people involved in your project, sometimes you have questions that only a specialist can answer, and you should be able to go directly to the source if you choose. At The Home Company, we give you the contact information for anyone you may need to speak to directly, including your Home Company sales agent, sales manager, sales process manager, purchasing agent, closing coordinator, even the president of the company. We welcome your questions!
2) Guidance through Systems and Processes 
At the beginning of the new home construction process, you are introduced to new systems Buildertrend and given lots of detailed information. We don't expect you to remember it all! That's why we take as much time as needed to guide you through all the processes and information you'll need to know. We know you are busy and oftentimes, new to homebuilding, so we'll act as your personal building assistant to make sure everything stays on track and on budget.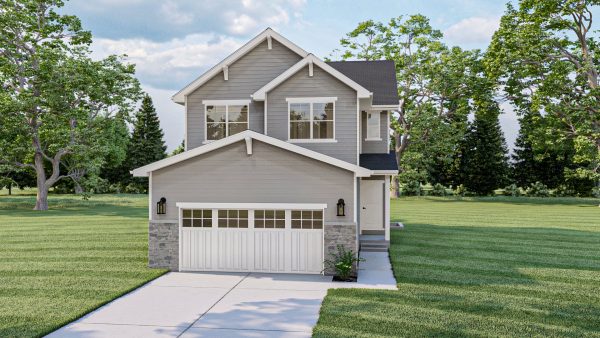 3) Great Customer Service
We provide regular communication in the form of emails and phone calls to answer your questions quickly or find a solution for you. These emails and calls will be answered directly and professionally, so that you never feel frustrated or helpless during the process. Solid reviews on a third-party website, like Google, are also an indicator of high-quality customer service. 
At The Home Company, we're proud to say that we check all three boxes for our customers, in addition to offering:
A Simple Building Process

More Choices

Quality Construction

A Focus on Energy Efficiency
We would love to be your new home builder in Omaha, and look forward to answering any and all questions about the building process! Please contact us for more information or to schedule a tour of our model homes.